Ruraidh Cameron Stewart
Student at University of Saint Andrews.
#Iwill Ambassador, Motorsports & Sailing Enthusiast,
Multi Award Winning Volunteer.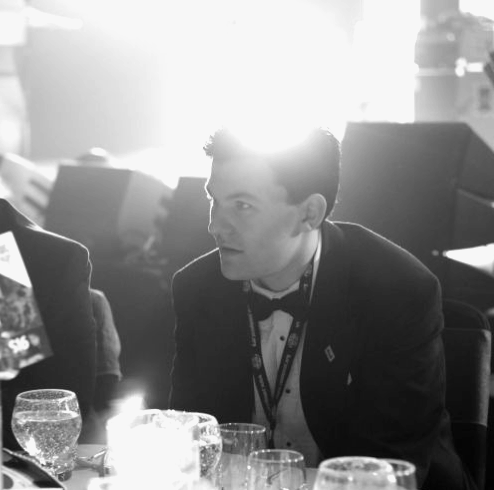 I first got involved with social action, in 2012, through the Climate Challenge Funds junior grant panel, a joint initiative between Keep Scotland Beautiful and the Scottish Government. I have also volunteered with Plockton Small Boats Sailing Club (PSBSC), as an Assistant Instructor, and Highland 3 as a member of the Saltire Award Panel. I am currently the member of the Scottish Youth Parliament for Skye, Lochaber, and Badenoch being elected in 2015 and again in 2017. I was fortunate enough to be involved with a small local charity refurbishing computer. I subsequently spent five weeks in schools and community centers throughout South Africa and Swazi-land installing computers and delivering training. I am currently an Ambassador for the #iwill Campaign, promoting civil rights and the benefits of social action.
Computers For Africa
FEBRUARY 2015 - AUGUST 2017
During my five-week journey I visited South Africa and Swaziland to help deliver, install and provide training to teachers and pupils who would otherwise never receive such equipment and opportunities. The aim of the program is to provide African students with tools, which can help themselves and their communities. In the years leading up to my visit I worked to prepare the hardware for transit and install the necessary software to ensure the computers are up to date and beneficial for the communities.
(Junior) Climate Challenge Fund
MARCH 2012 - MAY 2017
Since its inception in 2012 I have been a member of The Scottish Government's Junior Climate Challenge Fund (JCCF) Grants Panel. This ground-breaking youth-led panel was established to ensure young people are involved in making recommendations to the Scottish Government on which projects should be awarded CCF funding, I was then subsequently coopted to the CCF.
Youth Legacy Ambassador 2014
JULY 2013 - OCTOBER 2014
In my capacity as a Youth Legacy Ambassador my role was to contribute to making a long-lasting positive difference to the lives of everyone in Scotland and inspire people across Scotland to connect with the environment and adopt and enjoy a more sustainable way of living as well as connect with other young people as a Peer-educator by shaping, supporting and participating in a physical activity to allow them to live longer, healthier lives.
The #iWill Campaign
NOVEMBER 2015 - PRESENT
The #iwill campaign brings together hundreds of organisations from all sectors to embed meaningful social action into the lives of young people across the UK. Social action includes activities such as campaigning, fundraising and volunteering, all of which create a double-benefit – to communities and young people themselves. (Iwill.org.uk)
Scottish Youth Parliament
JULY 2015 - 2019
As a member of the Scottish youth parliament I (MSYP) believe The Highland is a great place to be young. I have been fortunate enough to take advantage of the many opportunities available here. As MSYP for Skye, Lochaber and Badenoch, I continue to work to ensure that all young people have equal access to these opportunities. I will continue to work to ensure young Highlanders feel respected and able to inform and influence the decisions that are made on the issues they feel strongly about
Awards and Commendations
Throughout my social action journey, I have been honoured with numerous awards and commendations in support of the work I have done Including letters from the Rt Hon Theresa May Prime Minister, and the Highland Council. 
Volunteering above and beyond expectations! This Award is for an outstanding contribution to volunteering. It is awarded to those who have completed their voluntary journey and have exceeded expectations.
The Jubilee Awards for Service aim to recognise those working in the public sector who have dedicated their lives to service, who regularly go over and above their usual duties and who have made a significant impact on the lives of others.
give their time and effort to help protect the world for future generations this award will go to a young person who is passionate about green and environmental issues and determined to make a positive difference.